BS"D
24 Iyar 5781
Rafał Taubenschlag, son of Bernard Baruch and Cecylia Cyrla née Goldhart was born on 6 May 1881 in Przemyśl. He was a Law Historian, a specialist in Roman Law and Papyrology. He was a professor of the Jagiellonian University as well as of the University of Warsaw and a correspondent member of the Polish Academy of Science (PAS). From 1942 to 1947 Rafał Taubenschlag worked as a visiting research professor of Ancient Civilisation in the Columbia University and was the creator of "The Journal of Juristic Papyrology".
In 1949 he was the recipient of the Barczewski Prize given by the PAS. In 1950 he was awarded a doctorate honoris causa from the University of Warsaw. In 1955 he was elected by acclamation as the honorary president of the International Society of Papyrologists in Vienna. His 75th birthday was celebrated in scientific circles with a book called Symbolae Raphaeli Taubenschlag dedicatae.
He died on 25 june 1958 in Warsaw and was buried in the Alley of Merit in the Rakowicki Cemetery in Kraków.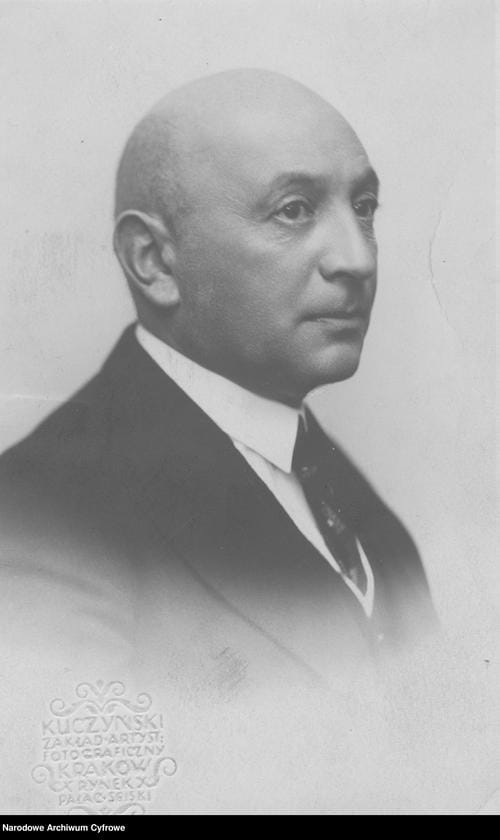 transl. Dr. D. Cohen